Dr. Albert Sandler, DMD - Dentist in Methuen
Dr. Albert Sandler is committed to providing excellence in dentistry, and stands out as a leading dentist in Methuen. The doctor uses the latest in dentistry techniques and technology to provide you with a beautiful and healthy smile. Additionally, Dr. Albert Sandler believes strongly in education to prevent oral health problems before they occur, and makes sure to keep patients fully informed about their dental health. Read more about Methuen dentist Dr. Albert Sandler below.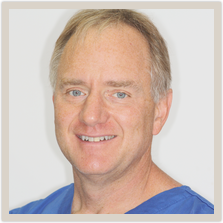 Albert J. Sandler, DMD
A native of the Merrimack Valley, Dr Albert Sandler was born at Lawrence General Hospital. While growing up in Medford, MA, Dr Sandler spent his childhood summers on Arlington Pond In North Salem, NH. Since the age of 9, Dr Sandler had a strong interest in medicine. Dr Sandler knew he wanted to be a dentist early in high school because he loved to work with his hands. After graduating from Medford High School in 1977, Dr Sandler received a B.A. in Biology from Brandeis University in 1981. Meeting his wife Dr Sarah Finne in dental school, Dr Sandler graduated near the top of his class at the University of Pennsylvania School of Dental Medicine in 1985 achieving High Honors in Biochemistry and Physiology. Upon completing a General Practice Residency program at Sinia Hospital of Baltimore, MD in 1986, Dr Sandler yearned to return to this area where he had spent his childhood summers. "There is nothing like summer in New England".
Living his dream, Dr Albert Sandler has enjoyed practicing in Methuen, MA since 1986. Dr Sandler opened his own private practice in 1994 at 369 Merrimack Street, Methuen MA. In June 2017, the practice was relocated down the street to a brand new, state of the art facility at 386 Merrimack Street.
Dr Sandler's quest is to "first-relieve pain, second-remove all oral disease, and third-rebuild beautiful healthy smiles." This is accomplished through compassionate, gentle, meticulous dental care with a strong emphasis on prevention through personalized patient education. "Our experienced staff will give our patients the tools and knowledge to maintain optimal oral health. We are discovering every day the connection between good oral health and our overall health and longevity".
A continuing education junkie, Dr Albert Sandler prides himself on taking 4 to 5 times the minimum requirement for MA state licensure. Dr Sandler also serves as a clinical instructor to Northern Essex Community College's (NECC) Dental Assisting Program, is on the Advisory boards of three dental assisting/dental hygiene/dental lab programs at NECC, Middlesex CC, and Shawsheen Voc/Tech HS, is Cochair of the Mass Dental Society Dental Practice and Benefits Committee, and is Chair-elect of the Merrimack Valley Dental District Society. Dr Sandler also is proud to serve, as product reviewer, the nationally reknowned Clinician's Report out of Provo, Utah, performing field research of dental materials with 450 other dentists worldwide.
Dr Sandler is a member of:
American Dental Association
Massachusetts Dental Society
Merrimack Valley Dental District Society
Academy of General Dentistry
Dentists for Oral Conscious Sedation(DOCS).
When Dr Albert Sandler is not in the office, he served 9 years as the founding president of the non-profit Friends of Big Island Pond, on the Board of Directors for the non-profit Big Island Pond Corporation since 1991, a past-president and presently Hazzan since 1994 at Etz Hayim Synagogue in Derry,NH , and is a Justice of the Peace in the state of NH officiating over 25 weddings including many interfaith marriages. Dr Sandler loves to spend time on Big Island Pond in Hampstead,NH with his wife Sarah, and their daughters Erin, Alyson, and Jessica, swimming, kayaking, trail biking, boating, and especially waterskiing.